Here's a quick and easy guide on how to install Office 2019! Step 1: Go to setup.office.com. Logon to this site, and sign into your account (or create an account if you don't already have one. Step 2: Type in your product key to download the installation file. If you don't have a product key, you can purchase one here, from our site. Follow through the instructions given to complete installation.   Step 3: Select Telephone activation After installing, open up Word, and you should be prompted with an activation window. Select 'I want to activate the software by telephone', as...
---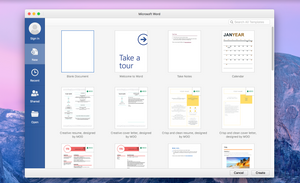 I'm sure you're wondering: what's the difference between Office 365 and Office 2016?

Is one subscription-based and the other a one-time payment?
That would usually be the case. However, the Office 365 accounts available at our stores are different. This article will take you through the differences, and hopefully, help you make up your mind. 
---
Things You'll Need: 1. A Windows computer with Internet Connection 2. A clean, formatted USB drive (minimum 8GB) Steps: Step 1: Download Windows 10 Media Creation Tool Head over to Microsoft's official site here to download Windows 10 installation media. Step 2: Double-click on the Media Creation Tool Double-click on the tool. Accept terms and conditions. Create installation media. Select your USB drive. Select the desired Windows Edition, language and architecture. Start mounting and wait for your USB drive to be ready.   Step 3: Boot from USB on new PC Plug your USB into the target PC (the computer you...
---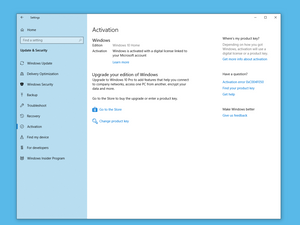 Here's how it goes: You just bought a new laptop that comes with Windows 10 Home pre-installed. After using it for a bit, you soon realise that the Home edition doesn't share the same security features with the Pro edition. So, you plan to upgrade it to Windows 10 Pro, but you don't know where to start... Begin with this checklist: 1. Have you updated your Windows 10 to its latest build? 2. Do you have a Windows 10 Pro license? If you've answered yes to both, you may begin upgrading your PC! Changing your product key to a Windows 10 Pro key Head on to Settings > Update &...
---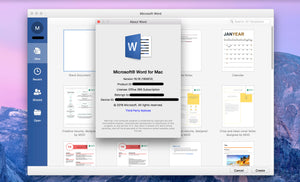 This 3-step guide will help you install Microsoft Office in 10 minutes or less (depending on your Internet speed). The photos will act as a visual guide to help you through the installation process as well! Login, Install, Sign in. It's as easy as 1, 2, 3. Let's get started.